On Saturday, the 28th of October,  Sparky and Mary Ellen Easom, David Keiski, Sean Petersen, Ed Cannady and Julie and John Rember walked the ski trails at Park Creek and cleared away the surprisingly large amount of blow down and deadfall that had accumulated since last winter. After a major clearing last year they were all expecting a leisurely jaunt through the woods with little to do, but were instead forced to actually do some heavy lifting. One tangled mess of trees was left behind for Ed Cannady, Daniel Fisher and Laura Wilson Todd who returned the next week to chop, chop and swamp things up.
There is still talk of moving portions of Camas and Shooting Star trails out of the wetland meadows and up onto ridges which were burned and cleared by the Dry Creek Fire. However, it looks like no major trail changes are likely for this upcoming season.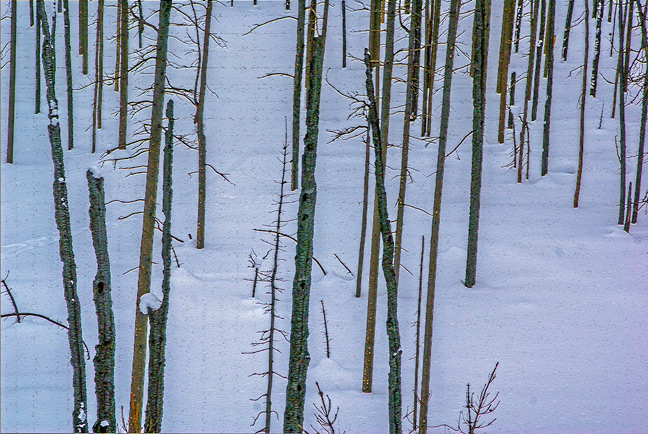 On Sunday, the 29th, Laura Todd, Dave Tengesdal, Suzy Hayes, Steve Botti, Debbie Reese, Jay and Patti Doerr, Ed Cannady and Karen and David Keiski gathered at Alturas Lake with saws and loppers and in no time at all, left behind the cleanest trail anyone could remember seeing there.  The Sunday crew then gathered for a post clean up feast of chicken curry, Jerusalem artichokes, zucchini chocolate chip cake and pumpkin cookies washed down with plenty of spewy water and fine wine. Thanks to everyone who took part in these clean-up efforts.