On Tuesday, the 18th of October, Groomer Randy Somerville, ski club board members Jeff Ballas and David Keiski and forest service representatives Susan James and Ed Cannady walked ski trails at Park Creek for the first time since they were damaged by this summer's Dry Creek fire.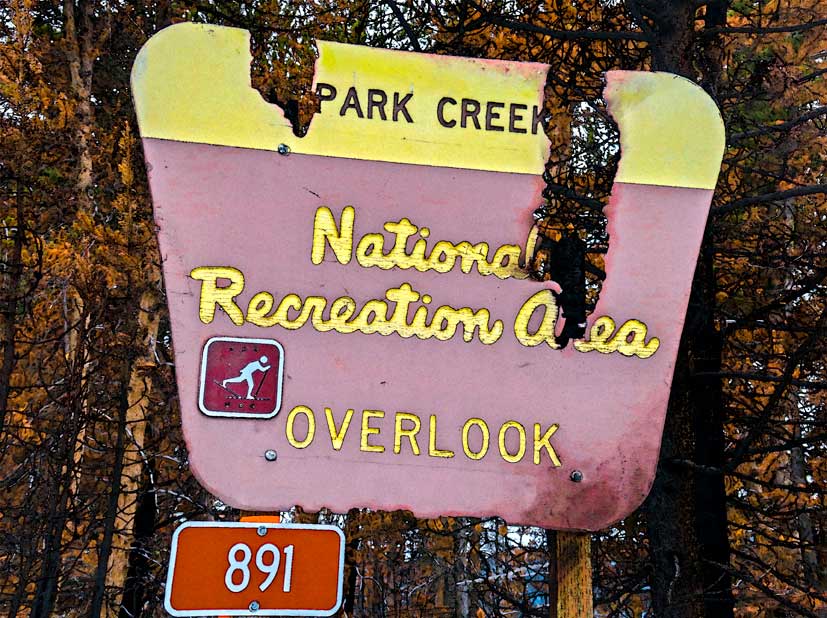 Fire damage was extensive on Lupine Loop and a stretch of Skyrocket trail. Initially things looked pretty bad, but with a forest service crew going in first to cut down the scariest looking standing burned snags in immanent danger of falling, ski club volunteers followed up by moving hundreds of downed trees from trail routes over two days of hard labor.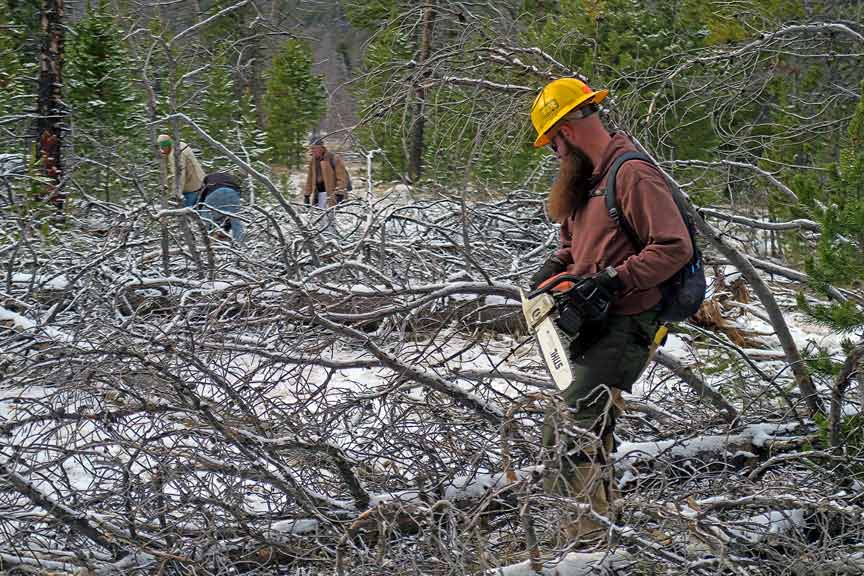 Trails are now clear and open once again and should be smooth sailing for this ski season. No trail closures because of the fire will be necessary at Park Creek but skiers are advised to stick to the ski trails and ski with caution through burned areas. The fire did open up some formerly heavily forested ridges along Camas and Shooting Star trails that may allow for future trail alterations to move present trails out of wetland areas and up onto those ridges. However no major trail changes are planned for this upcoming season.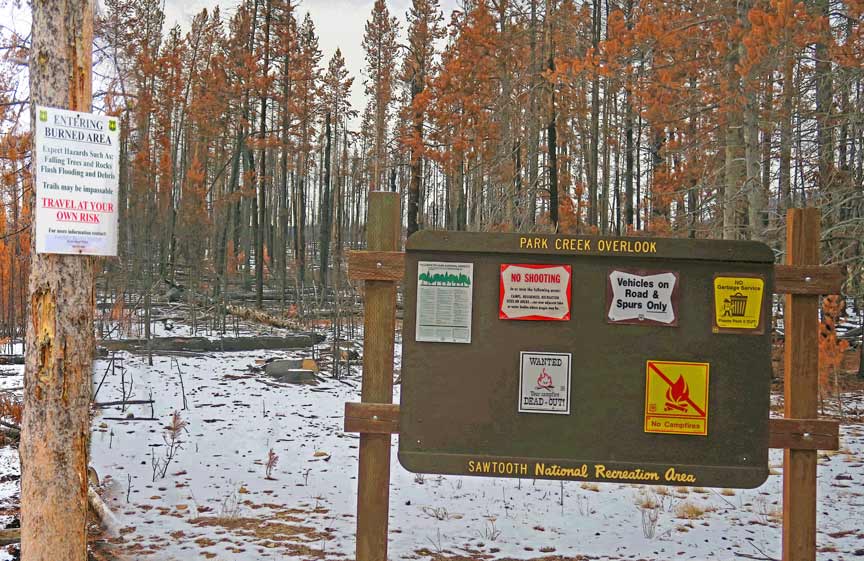 The excellent efforts of Forest Service crews and more than 25 ski club volunteers at Park Creek over two days and at Alturas on Sunday of the last weekend in October resulted in the cleanest trails we have seen at the two areas in a long long time. This effort built on work by woodcutter Rob Beck and his professional wood cutting crew that cleared major areas of downfall last Winter and this Spring at the two ski areas. Thanks to everyone who took part in this clean-up effort.