THE SAWTOOTH SKI CLUB • 2020 - 2021 SEASON
THE MISSION OF OUR CLUB IS TO PROMOTE AND PRESERVE QUALITY SKIING IN THE SAWTOOTH VALLEY AND STANLEY BASIN.
OVER 30 KILOMETERS OF GREAT CROSS COUNTRY SKI TRAILS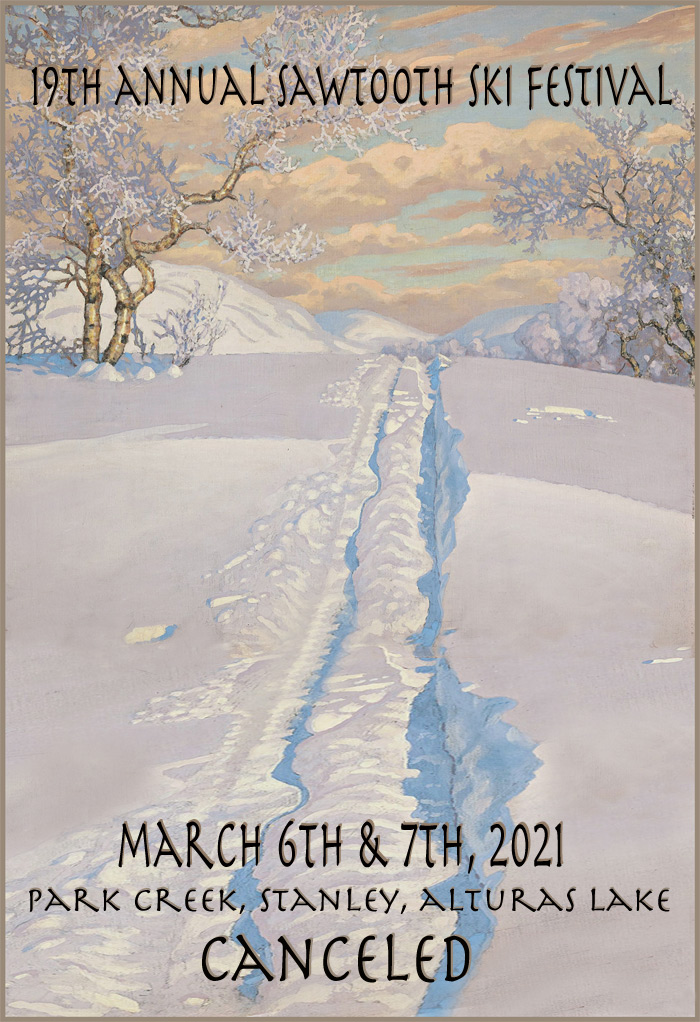 Remembering Tom Naylor
The Sawtooth Club lost a dear friend on November 30, 2020.
Tom Naylor, the first official manager for the Busterback Ranch Ski program was hired in 1977 by Katie Brekenridge and Jay Sevy, the founding members of the ski business that was years ahead of its time. Tom was instrumental in identifying and creating the extensive cross country ski trail system which ranged from Alturas Lake to Petit Lake, incorporating both private and federal lands. Countless individuals have benefited from his dedication and enthusiasm to a recreational endeavor he prized. Many of the original ski trails are still groomed to this day and provide skiers of all ages and abilities a wonderfully scenic and peaceful opportunity to enjoy the place Tom loved so deeply. We are eternally grateful for his efforts and inspired by his legacy.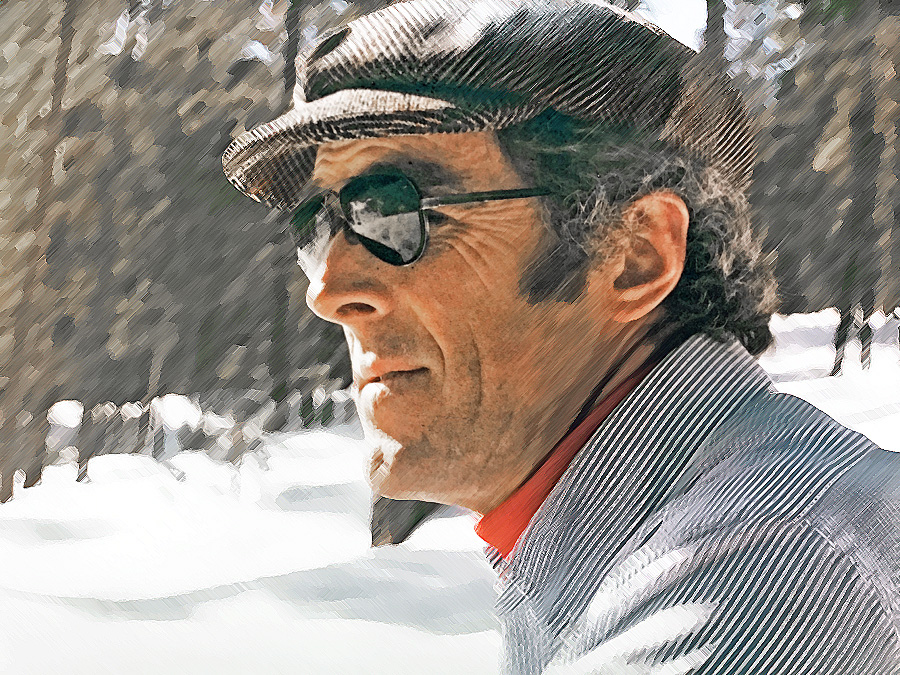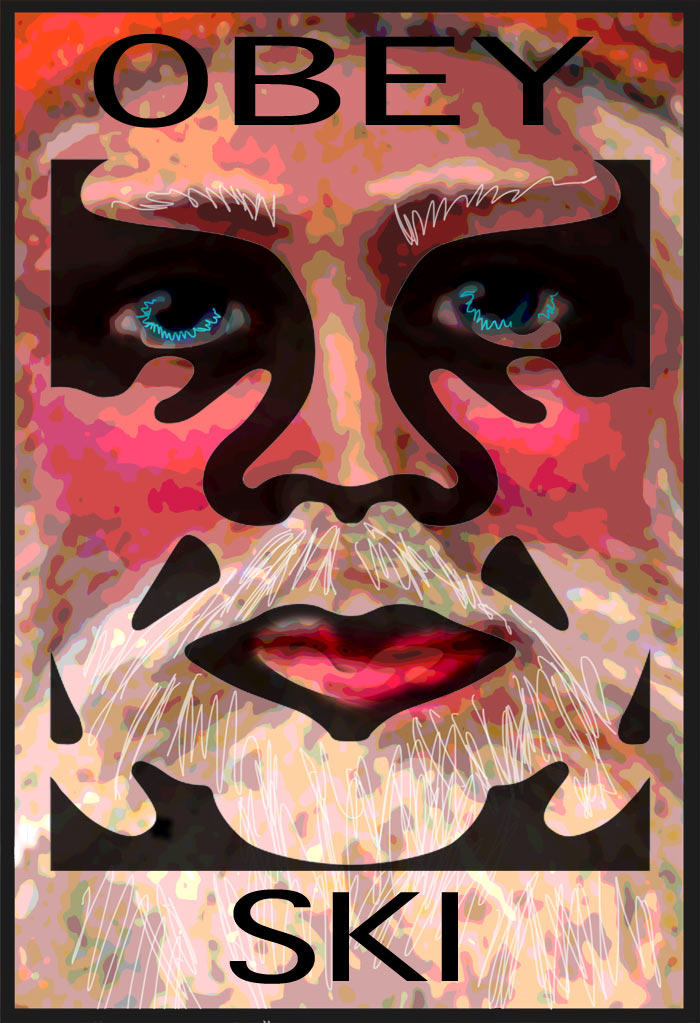 WELCOME TO THE NEW WORLD… WELCOME TO THE UPDATED 2020 – 2021 SKI CLUB WEB SITE… NEW AND IMPROVING? OR JUST CONFUSING? WE SHALL SEE. ELDERLY AND SLIGHTLY IMPAIRED WEBMASTER DIVINIUS IS STRUGGLING AS HE TRIES TO FIGURE OUT A NEW WEBSITE EDITING FORMAT. HE HAS BEEN PUSHING BUTTONS RANDOMLY IN HOPES OF EXPRESSING EVERYTHING YOU NEED TO KNOW ABOUT SKIING AND THE MEANING OF LIFE IN A BEAUTIFUL ARTFUL MANNER. HOWEVER, THINGS MAY GET A BIT WIERD FOR A WHILE. WE ASK FOR YOUR PATIENCE AND UNDERSTANDING UNTIL HE FIGURES OUT WHAT HE IS DOING.
THE SKI TRAIL CLEAN UP DAYS THAT TOOK PLACE OVER HALLOWEEN WEEKEND WERE THE BEST EVER. 25 OR MAYBE 35 PEOPLE SHOWED UP AT EACH SKI AREA. BECAUSE IDENTITIES WERE MASKED, WE COULD NOT GET A GOOD COUNT, TELL FRIEND FROM FOE OR EVEN GUY FROM GAL. WE GOT ALONG FAMOUSLY, ALBEIT ANONYMOUSLY, AS WE CUT TREES AND SAGEBRUSH. WE SURE GOT A LOT DONE! AT THE APRÈS CLEAN-UP EVENT AT ALTURAS LAKE, HOT DOGS WERE SERVED. THANK YOU ALL, WHOEVER YOU WERE…
PACKING SKI TRAILS HAS BEGUN AT ALTURAS. CHECK THE GROOMING REPORT FOR MORE DETAILS…
Don't miss the 2020 Ski Trail Workdays and all the fun to be had sawing fallen trees, snipping brush and clearing the way to a great 2020-2021 ski season. This year, the cleanup days are on the last day of October, Saturday, October 31st at Park Creek – 10 a.m. daylight savings time… and then fall back at 10 a.m. standard time on Sunday, November 1st at Alturas Lake. Meet at the parking areas and don't forget to bring gloves, personal protective masks, chain saws, hand saws, pruners and a good attitude. The clean up usually takes 2 or 3 hours at each area. This year there will be NO post work indoor chili bean chill out due to our ongoing pandemic. However, bring a sack lunch and when hungry just yell out "Vorrei mangier fuori" as they say in Italy, or, "I'd love to eat al fresco" as we americans say, and enjoy a trailside, creekside or lakeside picnic with your ski buddies.